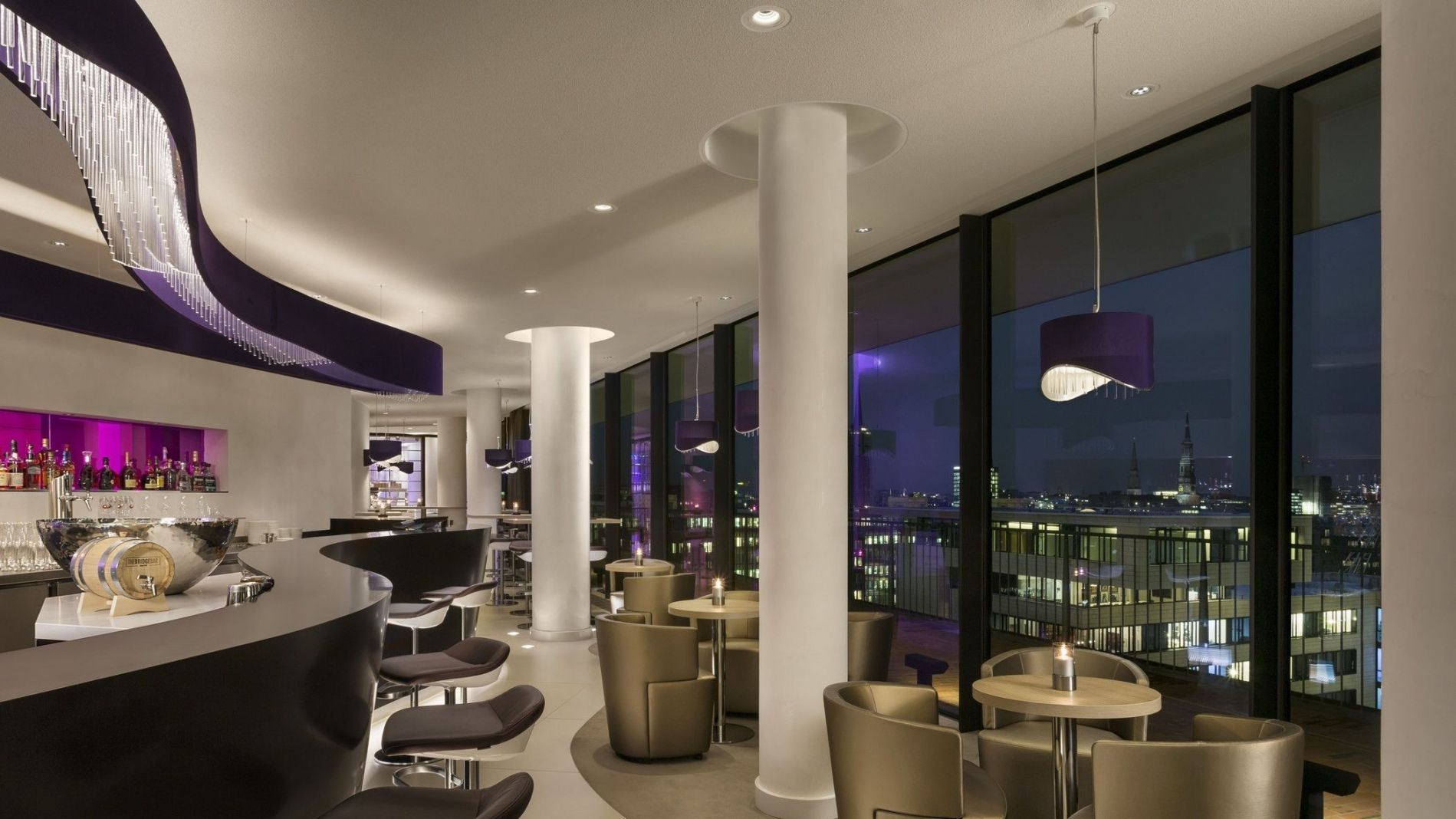 The Bridge Bar - The Westin Hamburg Hotel
Monday - Thursday

17:30 pm – 22:30 pm

Friday / Saturday

17:30 pm – 23:00 pm

Sunday

17:30 pm – 22:30 pm
The Bridge Bar
Above the gate to the world
No bar is closer: The floor-to-ceiling windows that give the Elbphilharmonie its face
At 37 meters, offer an incomparable panoramic view of the sunrise over the Elbe,
the turbulent harbor life and the lights of the night harbor city.
Whether the last drink of the night or the first coffee of the day - with the much-traveled barman Uwe Angerbauer
Hamburgers, visitors to the Elbphilharmonie and hotel guests of the Westin Hamburg always find the right drink. The new
The Hanseatic city's hotspot welcomes urbanists, cosmopolitans and cosmopolitans from near and far over the gateway to the world.
Dear Guest,
here, on the border between city and harbor, old meets new, influences from all over the world enrich hanseatic Hamburg. In this way, our dishes and drinks combine pure, invigorating spices with fresh, natural ingredients, traditional, balanced recipes with innovative interpretations. My team and I look forward to inspiring you with our inspiring creations. We are happy to advise you and fulfill your individual wishes. With our Signature Drinks we would like to focus your attention on our Barrel Aged Cocktails. Ask for it.
We look forward to you,
Uwe Angerbauer & the team of THE BRIDGE BAR.
Events and Offers
Hamburg high tea
Afternoon Tea with a glass of champagne included, all combined with delicious Hamburg specialties: e.g. Vegetable salad with beetroot, Holsteiner wholegrain bread with cucumbers and cream cheese, Hanseatic red grits with vanilla sauce, apple-and-french bread crumble as well as the classic scones with clotted cream, Homemade strawberry and apple jam with delicious apples from the "Old Country".
AFTERNOON TEA IN THE BRIDGE BAR & PLAZA FOYER, daily from 2pm
€ 27, - p. P. including tea
€ 36, - p. P. including tea and a glass of champagne
WE LOOK FORWARD TO YOUR RESERVATION A DAY IN ADVANCE.
You would like to make a reservation directly or have any questions? Just contact us by E-mail at bar.thewestinhamburg@westin.com or call
+49 40 800 010 3114.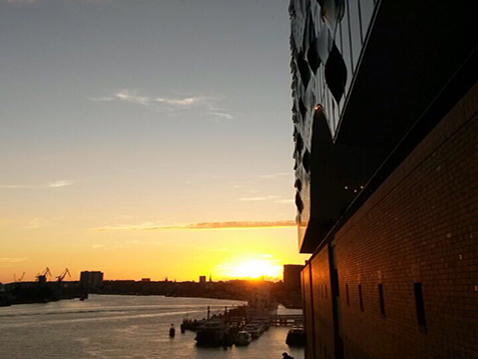 The Bridge Bar Sundowner
Relax daily between 8pm and 9pm and try our seasonally changing offers such as: the classic, Elphi Spritz.
Just ask in our bar for the offer of the day and enjoy uniquely beautiful sunsets and passing ships on the Elbe.
Afterwork Vibes with DJ Todd Smith
Entrance is the the Westin and then on the 8th floor (also accessible via the plaza).
Drinks like the Elphi Spritz, cocktails and barrel-aged drinks Crafted @ Westin you can enjoy during the evening, and that over the roofs of Hamburg and the Elbe. The best place for sunsets and to be close to the ships. There is also a champagne bar.
Let's go from every last thursday of the month from 18 clock.
Chill-out music by DJ Todd Smith provides the perfect after-work feeling.
Next Dates: 17.01, 24.01, 31.01, 07.01
Gallery