The Saffron, Restaurant Hamburg
Monday - Thursday

17:30 pm – 22:30 pm

Friday / Saturday

17:30 pm – 23:00 pm

Sunday

17:30 pm – 22:30 pm
Philosophy
In our restaurant seasonal delicacies and fresh delicacies from the Hamburg area are refined with spices from all over the world. Fresh fruit and vegetables are sourced daily from the region, as well as our daily bread, which is lovingly made according to traditional recipes by master baker Jochen Gaues in his Hamburg bakery.
Rehearsals, composing, arranging. Our chef Martin Kirchgasser combines tradition and cosmopolitanism to create exceptional moments of pleasure that equally satisfy body, mind and soul.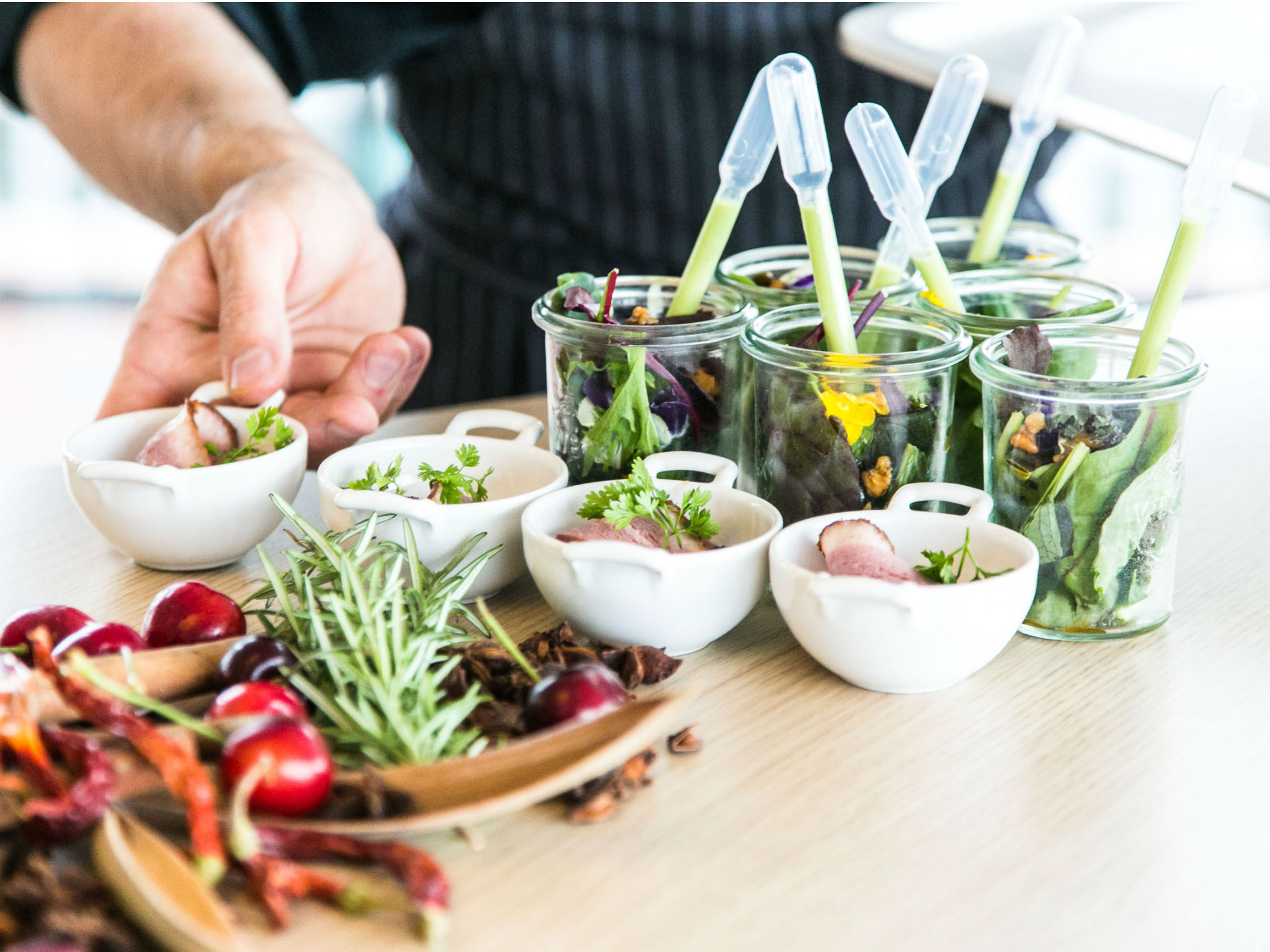 Eat well in The Saffron - For a better you!
Where spices were once stored from all over the world, today is cooked with passion. Be it exquisite saffron, exotic curry or spicy chilli - then as now, the scents and aromas in the historic Kaispeicher store the longing for distant lands or remind of legendary seafaring stories. Join us on a culinary journey of discovery ...
Classic meets experimental. Familiar with the unusual. Let yourself be surprised!
You'll find us here
The Saffron is located in the Westin Hotel Hamburg, in the Elbphilharmonie.
By car you can reach us within a few minutes via the Am Sandtorkei street or via the Mahatma Gandhi bridge.
If you arrive by public transport, you can reach us by the U3 or U4. Exit would be at the stops Baumwall or Überseequatier.
Taxis are located in front of the Elbphilharmonie and can be ordered on request at any time by our staff.